DLC của game Borderlands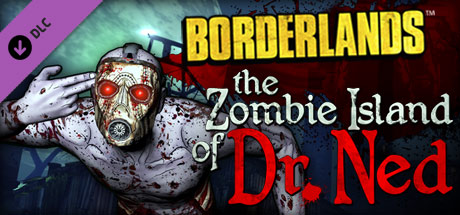 Phát hành: 8 Dec, 2009
The Zombie Island of Dr. Ned is the first Add-On for Borderlands with new enemy types, new missions, and new ... surprises. The Jakobs Corporation would like to invite you to experience the splendor of a corporate owned small town known as Jakobs Cove.
Phát hành: 7 Jan, 2010
Mad Moxxi's Underdome Riot is an addon pack for Borderlands that includes a new cooperative arena game mode and a stash to store your gear. Are you god's gift to gun fights? Think you're the best? Wanna prove it?
Phát hành: 25 Feb, 2010
Borderlands goes to ELEVEN! You may have seen some games raise their level cap by 5, or maybe even 10, but with The Crimson Lance Assassination Squads wreaking havoc and Crawmerax the Invincible being all invulnerable and stuff we knew you'd need more than just 10. And that's why Borderlands...
Phát hành:
It all started when the Hyperion Corporation decided it had enough of the greedy, haggling treasure hunters on Pandora. They were always selling, selling, selling and hardly ever buying high-quality, previously-owned munitions.