DLC của game Ship Simulator Extremes
Phát hành: 16 Sep, 2013
Inland ship captains prefer the confined river and its banks to the vastness of the open ocean. But make no mistake, by no means is the river an easy ride and concentration is key when hauling cargo on a busy river to its destination. Lack of focus or experience can prove disastrous for your...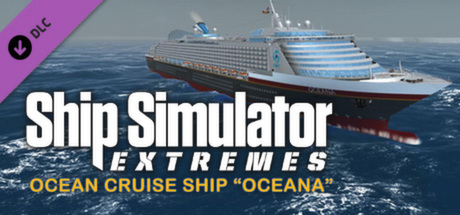 Phát hành: 23 Feb, 2012
A floating city is the perfect way to describe the beautiful and vast cruise vessel "MS Oceana". Sailing the oceans, visiting idyllic locations and catering to every need – however small it may be - of its thousands of passengers 24/7 is the objective of the MS Oceana's crew.
Phát hành: 19 Jan, 2012
The fast offshore supply & utility vessel "Deniz Doga" is a one of a kind vessel combining speed and agility with real working power. Take its helm and embark on missions supplying offshore platforms, investigating and marking specific diving areas and even using its rescue capability to...
Phát hành: 17 Nov, 2011
Take the helm of the vast general cargo freighter with the catchy name "Winner" as you embark on different missions hauling cargo between some of the biggest ports in the world. Cargo vessels are the mammoths of the seas, carrying millions of dollars in goods across the oceans.
Phát hành: 5 Apr, 2011
Experience the responsibility of a ferry captain as you take the rudder of different ferry types on some of the most popular routes in the world in this add-on pack for Ship Simulator Extremes. Whether it carries cars & cargo in its belly across the channel or is used as a municipal public...
Phát hành: 26 Jan, 2011
Roam the oceans and sail into famous ports worldwide with the Fishing Trawler vessel "Sigita" and take on no less than six specially created bonus missions for this vessel, adding to the simulation fun. Includes 6 New scenarios: Business as (un)Usual: Take the Sigita to respond to a distress...