DLC của game Fallout 4
Phát hành: 18 May, 2016
A new case from Valentine's Detective Agency leads you on a search for a young woman and a secret colony of synths. Travel off the coast of Maine to the mysterious island of Far Harbor, where higher levels of radiation have created a more feral world.
Phát hành: 25 Jul, 2016
Build a brighter future underground with the all-new Vault-Tec Workshop. Create a massive Vault and attract new Dwellers using pre-war industrial kits complete with retro-nostalgic furniture, lighting, and art. And like every good Overseer, run Vault-Tec approved experiments on your Dwellers...
Phát hành: 20 Jun, 2016
Machines that sort! Machines that build! Machines that combine! With Fallout 4 Contraptions, use conveyer belts, scaffolding kits, track kits, even logic gates to construct crazy and complex gadgets to improve your Wasteland settlements.
Phát hành: 29 Aug, 2016
Take a trip to Nuka-World, a vast amusement park now a lawless city of Raiders. Explore an all-new region with an open wasteland and park zones like Safari Adventure, Dry Rock Gulch, Kiddie Kingdom, and the Galactic Zone. Lead lethal gangs of Raiders and use them to conquer settlements, bending...
Phát hành: 11 Apr, 2016
With the Wasteland Workshop, design and set cages to capture live creatures – from raiders to Deathclaws! Tame them or have them face off in battle, even against your fellow settlers. The Wasteland Workshop also includes a suite of new design options for your settlements like nixie tube lighting,...
Phát hành: 21 Mar, 2016
The mysterious Mechanist has unleashed a horde of evil robots into the Commonwealth, including the devious Robobrain. Hunt them down and harvest their parts to build and mod your own custom robot companions. Choose from hundreds of mods; mixing limbs, armor, abilities, and weapons.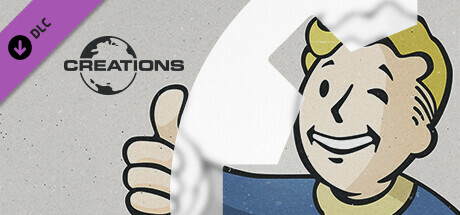 Phát hành: 24 Aug, 2017
Get Credits to be used in Creation Club – a collection of new game content for Fallout 4. Credits can be purchased in packs of various sizes, and you'll receive a discount on larger packs. Content is curated and compatible with the game and official add-ons.