DLC của game ARK: Survival Evolved
Phát hành: 6 Nov, 2018
An Element-infested, ravaged planet Earth filled with fantastical creatures both organic & technological holds both the secrets of the past and the keys to its salvation. Can you defeat the gigantic roaming Titans which dominate the planet, and complete the ARK cycle to save Earth's future?
Phát hành: 12 Dec, 2017
Waking up on 'Aberration', a derelict, malfunctioning ARK with an elaborate underground biome system, survivors face exotic new challenges unlike anything before: extreme radioactive sunlight and environmental hazards, ziplines, wingsuits, climbing gear, cave dwellings, charge-batteries,...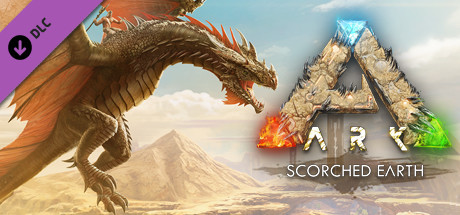 Phát hành: 1 Sep, 2016
Stranded naked, parched and starving in a vast desert, even seasoned ARK survivors must use all their skills to stand a chance of survival. Tame, breed, and ride the desert's mysterious new creatures including... DRAGONS!
Phát hành: 29 Aug, 2017
The ARK: Survival Evolved Season Pass gives you access to three huge expansion packs - Scorched Earth (available now), Aberration (available now), and Extinction (available now)!