DLC của game Construction Simulator 2015
Phát hành: 20 May, 2015
You can now experience even more exciting gaming with the first official expansion for Construction Simulator 2015! This DLC includes the Liebherr 150 EC-B Litronic flat top crane with a concrete bucket, a new trailer, and three new missions.
Phát hành: 29 Jul, 2015
The second expansion for Construction Simulator 2015 promises even more fun on the building site! The new LIEBHERR machine, the rotary drilling rig LB28, adds a completely new functionality to your virtual motor pool. The DLC 2 also includes a new heavy transport trailer for the new machine...
Phát hành: 10 Nov, 2015
In response to regular requests from our gaming community, we have integrated bridge building into the fourth expansion for the popular building sim Construction Simulator 2015. Furthermore, we have included two new machines for your motor pool: the imposing Liebherr crawler crane LR1300 and...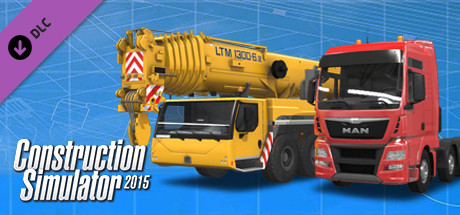 Phát hành: 3 Aug, 2016
The sixth official expansion for Construction Simulator 2015 is all about the transportation of really heavy equipment. Boilers, yachts, cell sites and large turbines all need to be delivered from various locations in the game world to their respective destinations.
Phát hành: 20 Oct, 2016
The seventh official expansion of Construction Simulator 2015 brings you concrete landscapes as far as the eye can see.
Phát hành: 22 Jun, 2017
Alongside the eagerly awaited LIEBHERR A 918 wheeled excavator, the eighth official Construction Simulator 2015 expansion also offers the LIEBHERR L1 fast-erecting crane and the LIEBHERR R 956 crawler excavator to expand your motor pool.