DLC của game This War of Mine
Phát hành: 14 Nov, 2017
Gain access to the full set of three new stories set in the world of 'This War of Mine'
Phát hành: 14 Nov, 2017
Discover the heartbreaking tale of loss and hope in a war-torn city, in the first of a new series of independent stories from the universe of This War of Mine.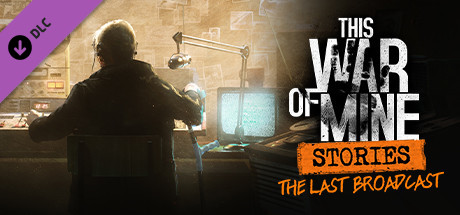 Phát hành: 14 Nov, 2018
Second installment in the series of This War of Mine: Stories explores the role of truth in a time of despair.
Phát hành: 1 Jun, 2016
Experience the biggest expansion to This War of Mine, where you do not play as an elite soldier, rather a group of civilians trying to survive in a besieged city; struggling with lack of food, medicine and constant danger from snipers and hostile scavengers. The game provides an experience...
Phát hành: 9 Mar, 2015
This War of Mine - War Child Charity DLC contains street art pieces by: M-City, "Specter", SeaCreative, E. Cerimovic, Fauxreel and M. Waluś. You'll find the street art pieces in TWoM. 100% of 11 bit's proceeds go to War Child charity. Thank you and don't give up on trying to improve...