DLC của game American Truck Simulator
Phát hành: 7 Nov, 2019
Welcome to "Beehive State" Utah. Visit the great Salt Lake City, tourist-favorite Moab or historic St. George cities and see how rich the local architecture and lifestyle are. Venture into crude-oil digging sites in remote areas away from the urban noise and enjoy the challenges hauling...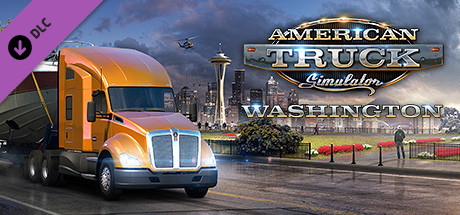 Phát hành: 11 Jun, 2019
Experience the natural beauty of the "Evergreen State" Washington, from its Pacific Coast beaches to snowcapped mountain ranges and bustling cities such as Seattle and Spokane. Washington is covered by large amounts of forestland, alongside many other diverse biomes.
Phát hành: 4 Oct, 2018
Go down the road to experience the wild beauty of "Beaver State" Oregon. The evergreen natural scenery will go along with the deserted country side but also dense city areas like Portland or Salem.
Phát hành: 9 Nov, 2017
The subtle beauty of the New Mexico landscape spreads across the whole state. Its nickname: "Land of Enchantment" fits perfectly. A lot of unique natural scenery will accompany you during all hauls, two trips will never feel the same.
Phát hành: 7 Nov, 2018
We are calling on America's top truck drivers to haul heavy cargo across the country! Do you have what it takes to drive these over-sized cargoes through busy cities and winding country roads? We are challenging you to take on the responsibility of delivering these Special Transport cargoes!
Phát hành: 11 Jun, 2019
Forest Machinery DLC is the next step in our series of heavy cargo expansions, which introduces machinery and equipment designed and designated for the hard-working people of the wood industry in American Truck Simulator.
Phát hành: 7 Jun, 2017
Test your truck driver skills with new trailers and cargoes included in Heavy Cargo Pack. Take advantage of high-tech trailers supporting steerable axles for safer navigation around tight bends. With rebalanced game physics and loads weighing in at up to 60 tons, this DLC will challenge you...
Phát hành: 13 Apr, 2016
Ultimate wheel customization is here! Paint and customize your nuts, discs, hubs and hub covers exactly as you want.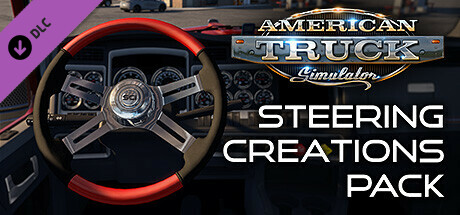 Phát hành: 14 Sep, 2016
With kind cooperation of Steering Creations, Inc., we are introducing 20 unique alternate designs of steering wheels, carefully modelled to recreate the originals in full detail. The purpose of Steering Creations is to provide comfortable, attractive, and personalized steering wheels to the...
Phát hành: 1 Feb, 2017
Customize your truck with a unique set of tuning options:Unique Dragon paint jobsDragon Design wheel rimsDragon Design metal steering wheel
Phát hành: 4 Oct, 2018
Customize your truck and trailer with a choice of eight matching classic paint jobs!
Phát hành: 16 Dec, 2016
That special time of the year! Customize your truck with a choice of five Christmas paint jobs!Paint schemes included:X for XmasDeeply FrozenSanta DriverRed FreighterSanta's SledAll of these themes are applicable to any in-game truck.
Phát hành: 10 Feb, 2017
Express your passion! Show your feelings and decorate your truck with Valentine's paint jobs! Get it for yourself or as a gift for someone special.Paint jobsHearts N' RosesHeartbreakerMetallic AmorTrue LoveThe Rig of Love Steering wheelTrue...
Phát hành: 28 Oct, 2016
Customize your truck with a choice of dark and scary paint jobs! Halloween is a great time to be different and make your truck stand out against the usual serious business look of vehicles found on the roads today. These spine-chilling paint schemes are in fact perfectly good for use all year...