DLC của game GRID Autosport
Phát hành: 16 Sep, 2014
Download the DLC Season Pass and receive access to 8 Content Packs as they become available at a saving compared to buying each pack individually. This content will include new routes, cars, game modes and an exclusive Premium Garage Pack, allowing you to expand your online car collection with...
Phát hành: 14 Oct, 2014
Test your reactions and put pedal to metal in a brand new game mode by downloading the Drag Pack! Receive three blisteringly fast custom drag cars, a new Single Player Drag Championship and three drag strips set at GRID Autosport locations.
Phát hành: 16 Sep, 2014
Download to receive 2 new circuits - Silverstone & Donington Park - with 10 routes, 3 new Single Player Touring Car Legends Championships & 5 classic Touring Cars. Race the Volvo 850 Estate Touring Car, Alfa Romeo 155 TS, Audi A4 Quattro Touring Car, BMW E30 Touring Car & Ford Sierra...
Phát hành: 2 Sep, 2014
Download the Road & Track Car Pack to receive 4 diverse yet dramatic cars. Feel the power of the Chevrolet "Tyler McQuarrie" Camaro, unleash the raw speed of the Nissan Auto Gallery Skyline GT-R, experience hot hatch heaven in the Alfa Romeo Giulietta Quadrifoglio Verde &...
Phát hành: 26 Aug, 2014
Download the Sprint Pack and receive the new Sprint Game Mode, a new single player Sprint Championship and 24 new routes at four new locations! Take on challenging point-to-point races at four classic GRID 2 environments brought to GRID Autosport - California Coast, Hong Kong, Cote d'Azure...
Phát hành: 5 Aug, 2014
Download the Coupé Style Pack to receive four premium sports cars that cut a stylish dash across the track. Race the BMW Z4 GT3, Hyundai Genesis Coupe, Cadillac CTS-V Coupe and Nissan 2009 (R35) GT-R SpecV.
Phát hành: 22 Jul, 2014
Download the Best of British Pack to receive three prime examples of British automotive engineering. Race the iconic McLaren F1 GTR, the 2011 Aston Martin Zagato V12 and the 2007 McLaren Mercedes SLR 722.
Phát hành: 15 Jul, 2014
Download the Boost Pack and accelerate your GRID Autosport progression in career mode and online. Gain a boost of approximately 50% more XP in career mode and around 50% more XP, Vehicle XP and in-game Cash when you race online.
Phát hành: 24 Jun, 2014
Download the Black Edition Pack to receive the Mercedes-Benz SLS AMG Coupé Black Series car, Black Edition White Ravenwest liveries, 20 Black Edition online livery patterns and 10 new premium sponsors with objectives.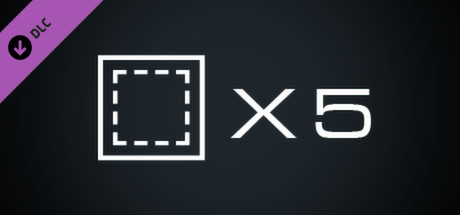 Phát hành: 23 Jul, 2014
Download the Premium Garage Pack and gain access to five additional garage slots to expand your online car collection.