DLC của game War for the Overworld
Phát hành: 20 Apr, 2018
The Under Games is a seven-level campaign tournament set across a variety of game modes. Choose from new Underlords with unique playstyles, then pit them against the rest in a knockout-style competition organised by the bloodthirsty Mendechaus (Richard Ridings).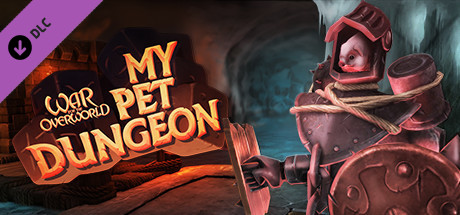 Phát hành: 3 Apr, 2017
My Pet Dungeon is the chilled-out management experience in War for the Overworld - an eight-level campaign voiced by Richard Ridings and focused on exploration and discovery, where the only restriction is your own devilish fancy.
Phát hành: 27 May, 2016
Heart of Gold continues where the story left off, with 4 earth-shattering new Campaign levels, a smattering of new defences, units and spells, and a gleaming new Dungeon Theme.
Phát hành: 10 May, 2017
Leading a Workers' union against your despicable carry on, The Cynical Imp is coming out of retirement. Are you feeling charitable? 100% of all Brightrock Games proceeds will be donated to charity as part of the GamesAid Digital for Good initiative.
Phát hành: 2 Apr, 2015
In War for the Overworld, each and every Underlord is their own unique being. A dungeon is a direct reflection of an Underlord's presence and individuality. The Underlord Edition includes an extra Dungeon Theme, game soundtrack, lore book The Dungeoneer's Guide to the Underworld (English...
Phát hành: 4 Aug, 2017
Includes all four seasonal Worker skins: Jack O'Worker (autumn), Santa Worker (winter), Bunny Worker (spring), Aloha Worker (summer). Slap them in all non-Campaign game modes!