DLC của game Fallout 3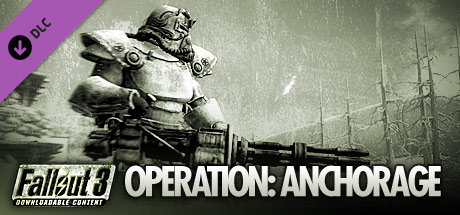 Phát hành: 16 Jul, 2010
Enter a military simulation and fight in one of the greatest battles of the Fallout universe – the liberation of Anchorage, Alaska from its Chinese Communist invaders. Build and command interactive Strike Teams to win the battle and defeat the Chinese base. Gain access to new weapons, exotic...
Phát hành: 16 Jul, 2010
You may have dealt the Enclave a serious blow at Project Purity, but their forces are still out there, and still pose a grave threat to the people and security of the Capital Wasteland. In Broken Steel, you'll continue your current Fallout 3 character past the events of Project Purity, and...
Phát hành: 16 Jul, 2010
Explore a sprawling settlement ravaged by time, neglect, nuclear radiation, and moral degradation. The Pitt is filled with morally grey choices, shady NPCs, new enemies, new weapons, and much more. Explore an entire new area – the postapocalyptic ruins of Pittsburgh, Pennsylvania, known as...
Phát hành: 16 Jul, 2010
Defy hostile alien abductors and fight your way off of the massive Mothership Zeta, orbiting Earth miles above the Capital Wasteland. Mothership Zeta takes Fallout 3 in an entirely new direction – outer space. Meet new characters and join with them in a desperate bid to escape the Aliens'...
Phát hành: 16 Jul, 2010
Buy a ticket and hop onboard the Duchess Gambit, as Tobar the Ferryman takes you to the strange seaside town of Point Lookout. What secrets does the dilapidated boardwalk hold? Who lives in the sprawling mansion? Why is the Punga Fruit so important? And what horrors lie in the depths of the...