DLC của game Sins of a Solar Empire: Rebellion®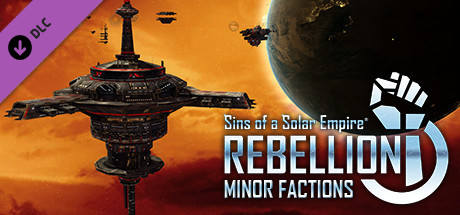 Phát hành: 17 Dec, 2018
Add a whole new strategic dimension with the Minor Factions DLC! Compete against your enemies to exert control over upstart forces that have emerged outside the boundaries of the great powers.
Phát hành: 22 Jun, 2016
Challenge yourself with new strategies and unique setups with the new "Outlaw Sectors" gameplay option and brand new maps for Sins of a Solar Empire: Rebellion. The variety of map sizes and designs will let you enjoy any kind of match you want, from intimate 1v1 duels all the way...
Phát hành: 6 Nov, 2013
The ever-expanding conflicts within and between the TEC, Vasari, and Advent have pushed the battlegrounds into uncharted space. The sectors now being drawn into the war feature the most dangerous and powerful natural phenomena in the galaxy. Exploit what resources remain in these dangerous...
Phát hành: 5 Jun, 2013
The war between the loyalists and the rebels within the TEC, Advent and Vasari continues within the depths of Trader Space. Yet, this sector of the galaxy has far more worlds and far more history than any of the factions are aware. Survival forces each to expand into the unknown, discovering...
Phát hành: 11 Jan, 2013
Purchase the soundtrack for Sins of a Solar Empire: Rebellion containing over 2 hours of high-fidelity music across 55 individual tracks! This soundtrack DLC contains both FLAC and MP3 formats converted from the original production .wav files.