Dead Space™ 2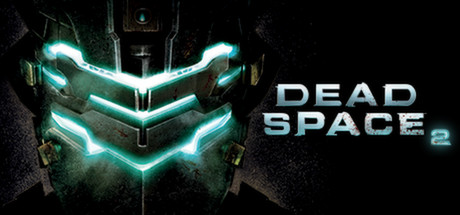 THE NIGHTMARE RETURNS.
Cập nhật giá vào: Ngày 03/06/2019, lúc 03:17:20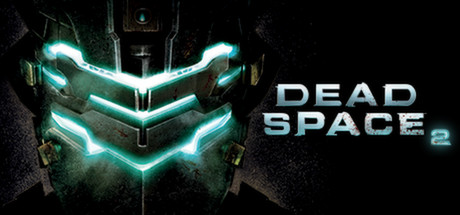 THE NIGHTMARE RETURNS.
Cập nhật giá vào:
Ngày 03/06/2019, lúc 03:17:20
Ngày phát hành:
27 Jan, 2011
Giới thiệu trò chơi

In Dead Space™ 2, you join Isaac Clarke, the Systems Engineer from Dead Space, as he wakes up three years after the horrific events on the USG Ishimura. The Ishimura was a Planetcracker-class starship besieged by grotesque reanimations of its dead crew, known as "Necromorphs."
After unearthing a strange artifact known as the Marker, Isaac finds himself on the Sprawl, a giant space station in orbit around Saturn. Unable to remember how he got here and plagued with demented visions of his dead girlfriend Nicole, he must survive another nightmarish outbreak of Necromorphs as he fights his way towards an answer he hopes will end all the chaos.

Key Features:
Tear through space with full 360 degree movement.

Wield a set of devastating tools to bring the terror to space. Impale Necromorphs into the walls with the Javelin, use improved telekinesis to turn limbs into deadly weapons, plant powerful dismembering trip mines, or create a hull-breach to suck a group of monsters out into space.

Fire up Isaac's suit boosters to rocket around in zero gravity like never before. Explore the depths of the Sprawl and encounter new weightless combat and physics-based puzzles with full 360⁰ movement.
Online Disclaimer:
INTERNET CONNECTION, ONLINE AUTHENTICATION AND ACCEPTANCE OF END USER LICENSE AGREEMENT REQUIRED TO PLAY. ACCESS TO ONLINE SERVICES AND OR FEATURES REQUIRES AN EA ACCOUNT AND GAME REGISTRATION WITH THE ENCLOSED ONE-TIME USE SERIAL CODE. REGISTRATION IS LIMITED TO ONE EA ACCOUNT PER SERIAL CODE, WHICH IS NON-TRANSFERABLE ONCE USED. EA ONLINE PRIVACY POLICY AND TERMS OF SERVICE CAN BE FOUND AT
http://www.ea.com/
. YOU MUST BE 13+ TO REGISTER FOR AN EA ACCOUNT. GAME USES SOLIDSHIELD CONTENT PROTECTION TECHNOLOGY. (
http://www.solidshield.com/en
). GAME CAN BE PLAYED ON UP TO FIVE COMPUTERS AT THE SAME TIME; USERS CAN MANAGE WHICH COMPUTERS ARE AUTHORIZED OR DE-AUTHORIZED TO PLAY GAME. VISIT
http://activate.ea.com/deauthorize/
FOR MORE INFORMATION ON DE-AUTHORIZATION. EA MAY PROVIDE CERTAIN INCREMENTAL CONTENT AND/OR UPDATES FOR NO ADDITIONAL CHARGE, IF AND WHEN AVAILABLE.
Yêu cầu hệ thống
Processor: 2.8 GHz processor or equivalent

Memory: 1 GB RAM (XP), 2 GB RAM (Vista or Windows 7)

Hard Disk Space: At least 10GB of hard drive space for installation, plus additional space for saved games

Video Card: NVIDIA GeForce 6800 or better (7300, 7600 GS, and 8500 are below minimum system requirements), ATI X1600 Pro or better (X1300, X1300 Pro and HD2400 are below minimum system requirements), 256MB Video Card and Shader Model 3.0 required

DirectX®: DirectX 9.0c